Time out from preparing the wonderful foods everyone brought for the occasion.
Nancy, Doug, Betty, Jean and Marcia.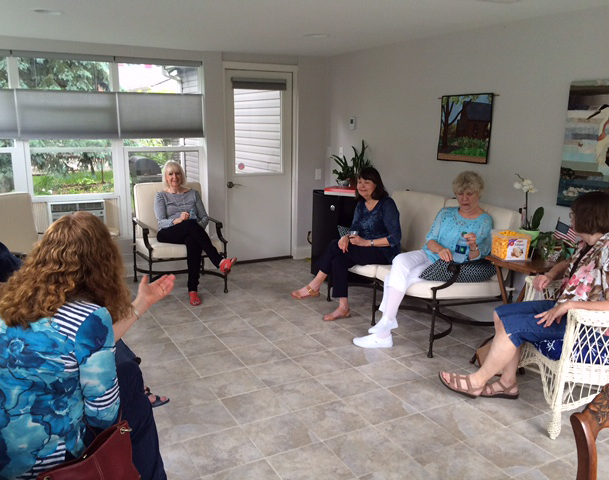 Jon's wife Jeannie, Gloria, Nancy, June, and Jean
found the enclosed patio area a comfortable place
to visit.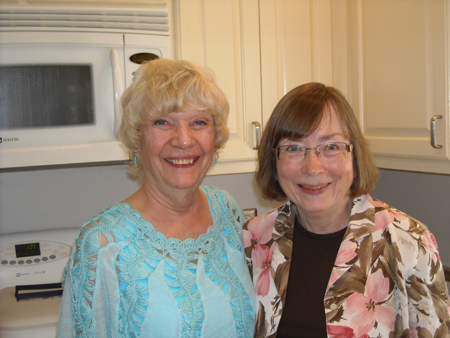 When the Cossmann family moved to Naperville
in 1952, June's neighbor and very good friend for many years
was Jean Woolley. Some things were meant to be.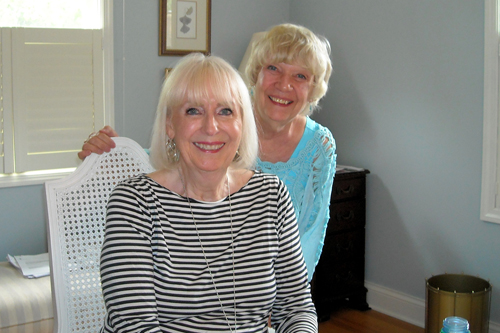 Co-chairs for the 50 year class reunion,
June and Gloria
reminisced over
their experiences working
on that event.
Thank you to the spouses and significant others
who joined us for this gathering.
Frank Lindberg
David Spensley
Jack Goodrich
Jeannie Ripsky
Tom Klingbeil
Rachel Johnson