Return to Home Page

NCHS 55th Anniversary Class Reunion
Was held on Saturday, August 24th, 2013
<![if !supportLineBreakNewLine]>
<![endif]> This time we chose to do things a bit differently.
we had a BACKYARD BBQ & PICNIC

at Carol Weissinger's Country Home in Big Rock, IL

<![if !supportLineBreakNewLine]>
<![endif]>
25 Classmates & their guests began to gather at 1:00 p.m.
We were told we could stay til 'whenever', and we did.
<![if !supportLineBreakNewLine]>
<![endif]>
We had a BBQ meal of either pork chops or 1/2 chicken or a combination of the two.
But the best thing on the day's menu was time with classmates.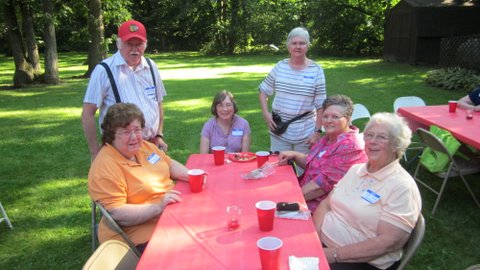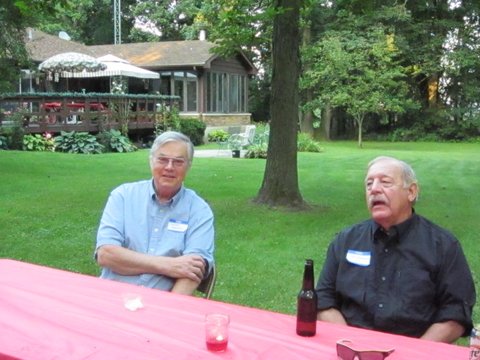 Above left: Sylvia Ory Shaff, her husband Art, Jean Wooley Kent, Marilyn Shaff, Marilyn Wright Whitman,
& Joann Kenas Richter have staked out a table & are ready to begin. They certainly seem to be enjoying
this time together.
Above right: Mary Huth Berthold's husband Jerry & Joe Modaff
have settled in
& appear quite relaxed in this lovely outdoor setting.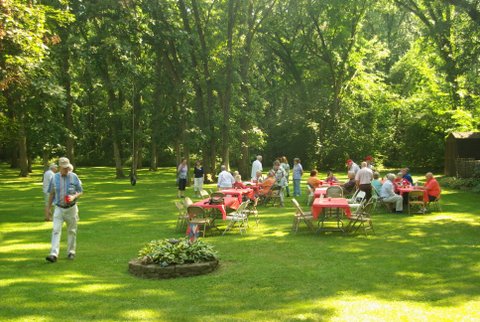 Above: What a gorgeous setting for a reunion.

Thank you, Carol, for making this available to us.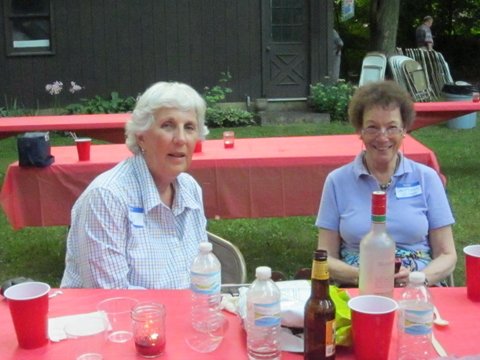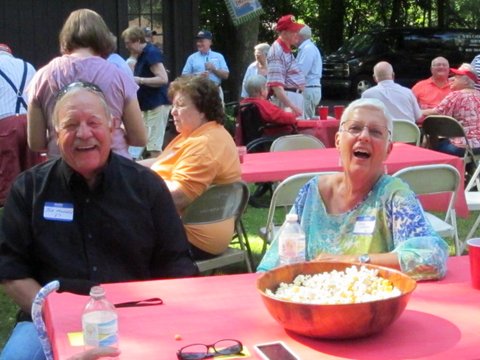 Above left: Judy Powell Fogel & Jerrianne Myers Wilson smile for us..
Above right: Something has tickled the funny bone of Joe Modaff & Diana Hoffman Jarvis.
Tom Yackley behind his wife Becky Sue, Carol Pickhardt Fancher at table's end, Shirley Caldwell Plumb & husband Tom.
Above left: Don Wilson and Jean Woolley Kent

Above right: Diana Hoffman Jarvis, Judy Daniels, Elaine Herman Brucher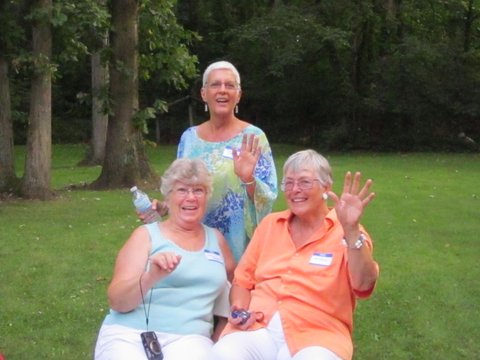 Left to right: Marcia Fry Goodrich, Diana Hoffman Jarvis, Judy Daniels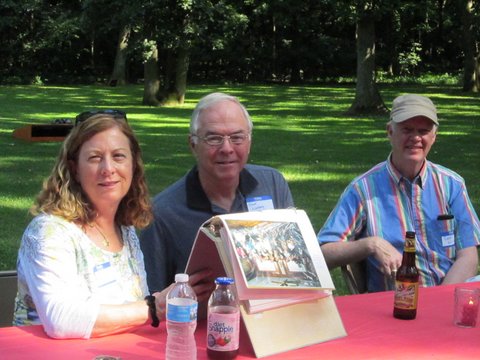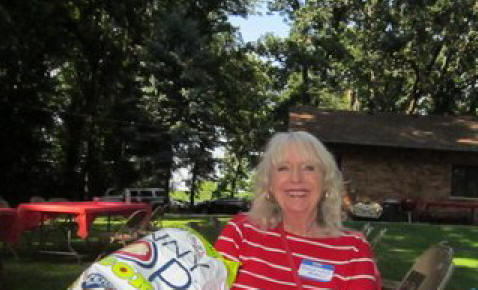 Above left: Jeanne Ripsky with Nancy Van Ham Lindberg's husband and Don Wilson, Jerriann's husband.

Above right: Gloria Wolf Evans.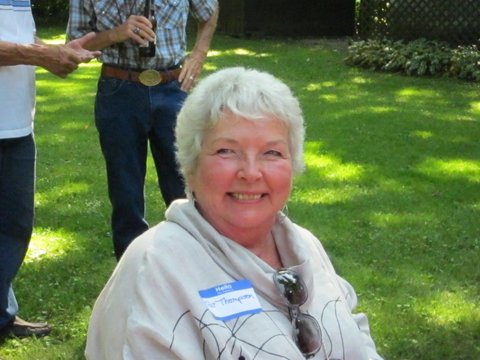 Pat "Cowan" Thompson gifts us with a smile!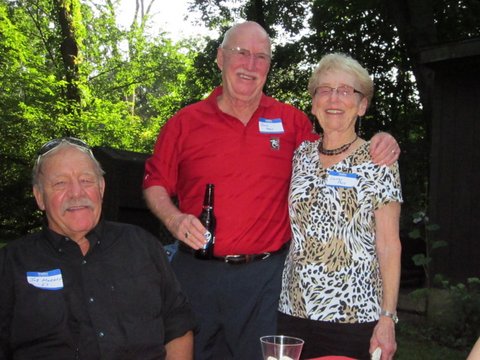 Above left: Frank Schultz visits with Jon & Jeanne Ripsky ; Joe Modaff talks with Pat
Thompson in the foreground.
Above right: Joe Modaff on the left with Floyd & Sandy Page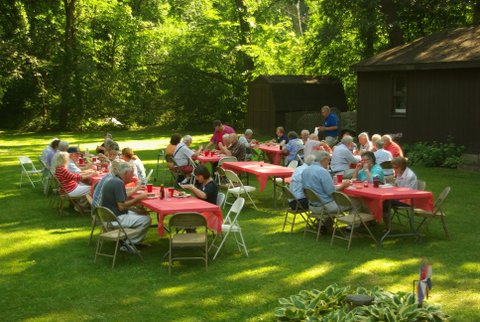 And we ate ... and enjoyed the company!